Acquiring patent grant for your biological inventions is most complex among all types of inventions. It is because biological patents require the mention of biological sequence in the patent application. However, if the sequence listing is incorrect, the examiner will not think twice in handing you the office action. Thus, if you want to save yourself from this, then you must go for biological sequence search service.
This article gives you brief account of biological sequence search, and how it can make your path easy for acquiring biological patents.
Also read: Sequence listing USPTO standard.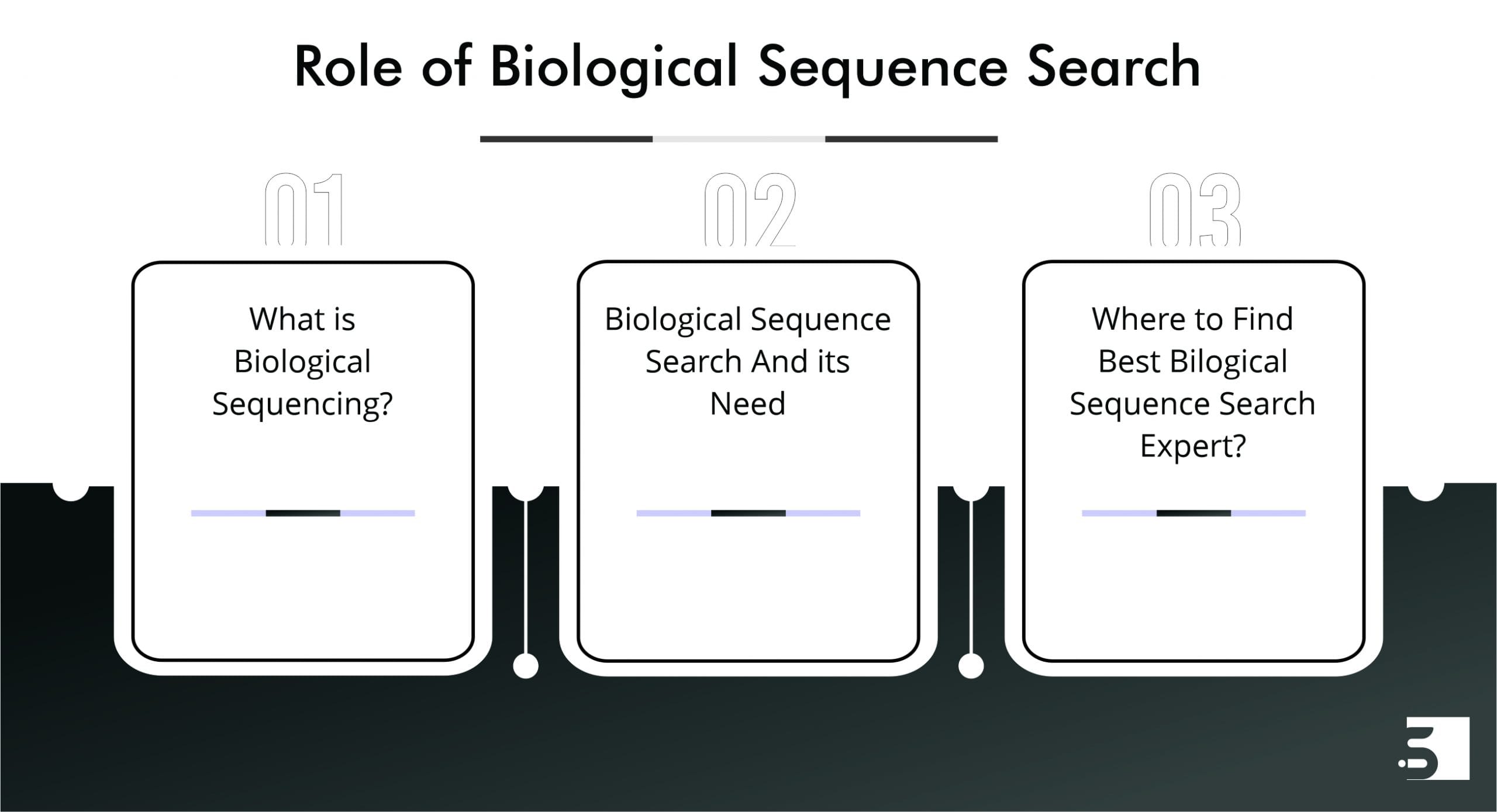 What is biological sequencing?
Before we move deep into in biological sequence search, you must be clear on, what biological sequence stands for? The biological sequence defines the hierarchy of a molecule using its DNA, RNA or protein structure.
In simple words, you can assume biological sequence to be the DNA or RNA structure possessed by any biological element. It can consist of genetic map, sequences of either amino acids, nucleic acids or both. It may also consist of other complex biological data structures of the molecule.
Also read: Errors to avoid during sequence listing.
Biological sequence search and its need
Using this service one can get the insights of bioinformatics of the invention he has did. It is done using sequence analysis technique. Thus, by getting the data obtained from sequence analysis you can compare your invention to prior registered biological patents.
When you hire a sequencing expert, they dig deep into the biological databases that consist of sequence, structure and databases. The information retrieved from the database like sequences, indexes, aligns, already published literature, granted patents, experiments are compared with your invention to ensure the novelty of it.
You will surely receive the office actions, if the claims you have mentioned are similar to retrieved data. Thus, using biological sequence search you can then take necessary steps early rather than simply applying it with patent office and receiving office actions.

The biological search databases we are talking about, is fully controlled by government, and with new inventions coming into biological field, the database keeps getting updated regularly by authorities. Thus all the results you get using this service are accurate and 100% reliable.
Also read: What is sequence analysis.
Where to find best biological sequence search expert?
It is clear to understand that doing sequence analysis for biological sequence search is a very lengthy, tiring, at the same time very important task to acquire the biological patent. Thus, going with rookie just to save some amount of money will cost you in long run. Hence, you can go with the experts like "The Sequence Listing Company" who have developed expertise in biological sequence search by working since last ten years.
We offer you the most reliable sequence analysis services by adhering to the guidelines of USPTO and WIPO. The cost we charge is extremely minimal and fully justifies the work we do for you. We deliver our services timely, hence the the timing will never been an issue from our side. Know more about us here.
Other Related Articles
3 best practices for biological sequence search
Prior art search: compulsory or not?